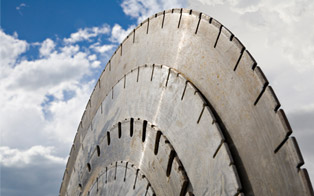 Trusted Experienced Professionals
Our vast experience on all types of projects means that we understand and respect schedules and time frames and work to complete our jobs with the utmost efficiency and most importantly safely. The Doncore team works effectively with other trades on the job, creating minimal disruptions and representing your company as if it were our own.
Welcome to Doncore
Doncore Concrete Cutting and Coring has proudly served Calgary and Central Alberta for over a decade, specializing in all aspects of concrete sawing and drilling. We offer immediate, clean, top quality service delivered on time, on budget and on the marks.
---
No Job is too big or too small
Whether your project is smaller in scale and you require concrete cutting in your home or your project is a large commercial or industrial job that requires all phases of saw cutting and coring services, our team is experienced, qualified and ready to get the work done.