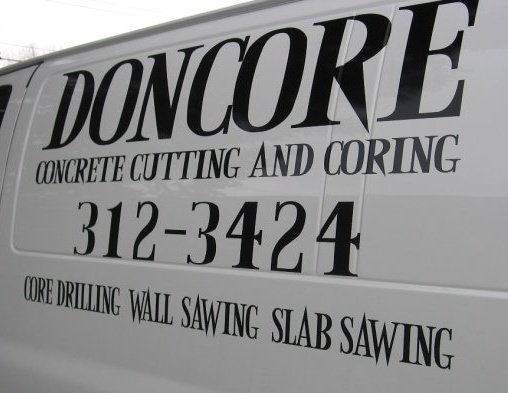 Locally Owned & Operated Since 2004
Doncore Concrete Cutting & Coring is a Calgary based, locally owned and operated concrete cutting company servicing all of central Alberta. Since 2004, our highly experienced team has provided effective and innovative solutions to complete concrete projects on budget and on schedule.
Our Values
Here at Doncore, integrity is essential and our top priority. We rely on a good rapport with our customers and in fact, have continued to work with many of our earliest clients since we opened over 10 years ago. We are committed to providing a superior concrete cutting and coring service experience.
Environmentally Friendly
We pride ourselves on actively reducing our emissions and creating a greener future by recycling our concrete waste. All worn out bits, blades, used oil and tires are recycled.
Always On The Cutting Edge
Consistently adding new equipment, bits, blades, saws, and trucks, the Doncore team stays educated on the most current and innovate technologies and techniques, incorporating such into our everyday operations to give us a clear edge ahead of our competitors.
Certifications
Doncore Concrete Cutting & Coring is a member of the CSDA (Concrete Sawing and Drilling Association). Fully insured, we are COR certified and proud to possess an A+ rating with the Better Business Bureau (A+ BBB).
We are a company that truly cares. Your projects, your needs, your budgets – all intersect here.